Don't go by media created perceptions. It may project it's favourite cosmetic wonder from the 80s much more today hyping up her 'superstar affair connection' at all awards nights, or a 90s Diva due to recency factor or even a classic beauty from the Golden era for the sake of nostalgia. And for sure, all of them do have huge achievements to show. But if you ask – Who is the biggest ever female superstar in Bollywood history? The answer in one word is – HEMA MALINI – yes, in all caps!
Consider this fact. Hema Malini has 30 clean hits and above in her career, more than all male actors except 4 (Dilip Kumar, Salman Khan, Amitabh Bachchan and hubby Dharmendra). To understand this better you need to know that her closest competitor is Meena Kumari with 16 hits – almost half of hers. Of her 30 hits Hema Malini was solo heroine in 20 of them. 5 times she had the top hit of the year to her credit the last being at the age of 33 – something no other female star has ever managed. She played the female lead regularly for 16 years between 1968 to 1984 without even an year's break –  a record unmatched so far.
Hema Malini was the no 1 star of Bollywood from 1970 to 1983 vacating the throne just twice in between – in 1971 for Aashah Prekh and in 1980 For Zeenat Aman. That give her a whopping 11 years at the top, again a feat no other female Bollywood star ever managed.
Add to that the fact that apart from 30 hits she had another 20 films that were successes at the boxoffice and it takes her list of successful films to 50. At her peak Hema Malini used to charge same as the top male star – Rajesh Khanna (From 1972-1975) and Amitabh Bachchan (from 1976-1978) Which means for a whopping 6 years she was charging the same amount as the top hero of the era – Again something no other heroine has ever managed, not for that long at least.
Even when Hema Malini Shifted to character roles, she used to be centerstage in films like Aandhi Toofan, Durga, Kudrat Ka Kanoon and Jamai Raja etc sharing equal screen space with top heroes, some of them a generation younger than her and at their peak.
And finally at the age of fifty five, when she delivered a huge superhit Baghbaan where her role was much bigger than any of the other females actors in the film, she could still be truly called the main heroine.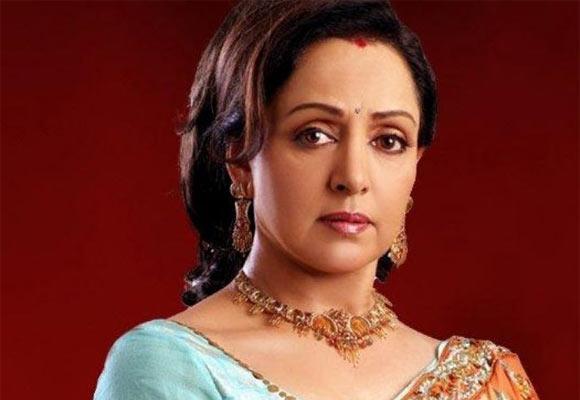 That was the boxoffice miracle called Hema Malini.